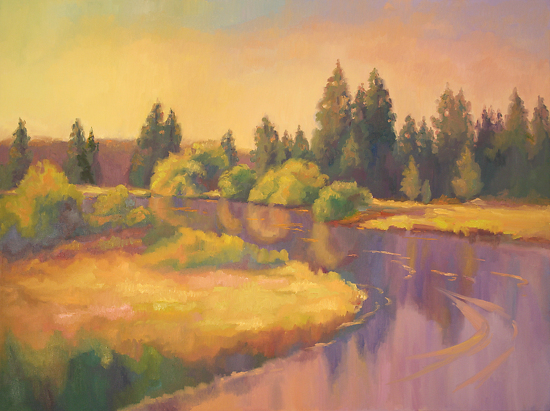 "Aspens reflected in the Deschutes, the rugged North Cascades, the serenity of the Oregon Coast, no one captures the nuances of Northwest landscapes quite like Karen Lewis. Lewis's oils unmistakably invoke a sense of place, which is why we have become enthusiastic collectors, displaying her work prominently in our primary residence and vacation homes."
David & Karen Lutes
La Quinta, California
It may seem odd, but our most prized Hawaiian sea and landscapes are the oils of an Oregon artist – Karen Lewis. There's a depth to her work that subtly captures the essence of the islands, and quite simply makes us want to return.
Gailen & Peggy Hegna,
McMinnville, Oregon
I certainly can't claim to be an expert on art, but I know what moves me. I enjoy Karen Lewis's paintings each time I pass through our living room… somehow she's able to capture on canvas why I love living in the Northwest.
John Kerekanich,
Sherwood, Oregon
Karen Lewis's Northwest oils and watercolors have long been important elements in our collection. However, our latest (and perhaps most prized) acquisitions have been from Lewis's Honduran series. Her skies are simply breathtaking and her ability to capture the luminescence of the Atlantic is truly unique.
John & Nancy Peace
Vail, Colorado